Upcoming Bible Studies
Monday Night Ladies Bible Study & Zumba Class
SEPTEMBER 10TH - ZUMBA BEGINS AT 6:30PM / BIBLE STUDY starts AT 7:00PM
Lead by Missy Manning, the Women's Ministry will begin a study on Psalm 107, called Steadfast Love by Lauren Chandler. Lifeway.com has this to say about the study:
"There are times when worship overflows effortlessly from a heart full of gratitude and praise. And there are times when God seems far and we feel we have nothing to offer. We are tired, thirsty, and caught in the waves of a tumultuous sea. But this is when God shows us His steadfast love.
Psalm 107 is a call to worship. It reminds us that each season of life is an opportunity to reveal the anchor of our souls. In this Bible study from Lauren Chandler, learn to face each season of life with courage and trust in Jesus, and discover how tests in our journeys of faith reveal the true condition of our hearts. For there is no fear for the one who fears the Lord, the one whose soul is anchored in His steadfast love."
Zumba will be offered at 6:30pm; Bible study will immediately follow at 7pm. Childcare available, registration required. Please come prepared with the study book to the first class.
Let us know you're coming by reaching out to Missy Manning at melissakaymanning@hotmail.com!
Tuesday Morning Ladies Bible Studies in English & Spanish
TUESDAYS, SEPTEMBER 11 - NOVEMBER 13 FROM 9:30 - 11:30AM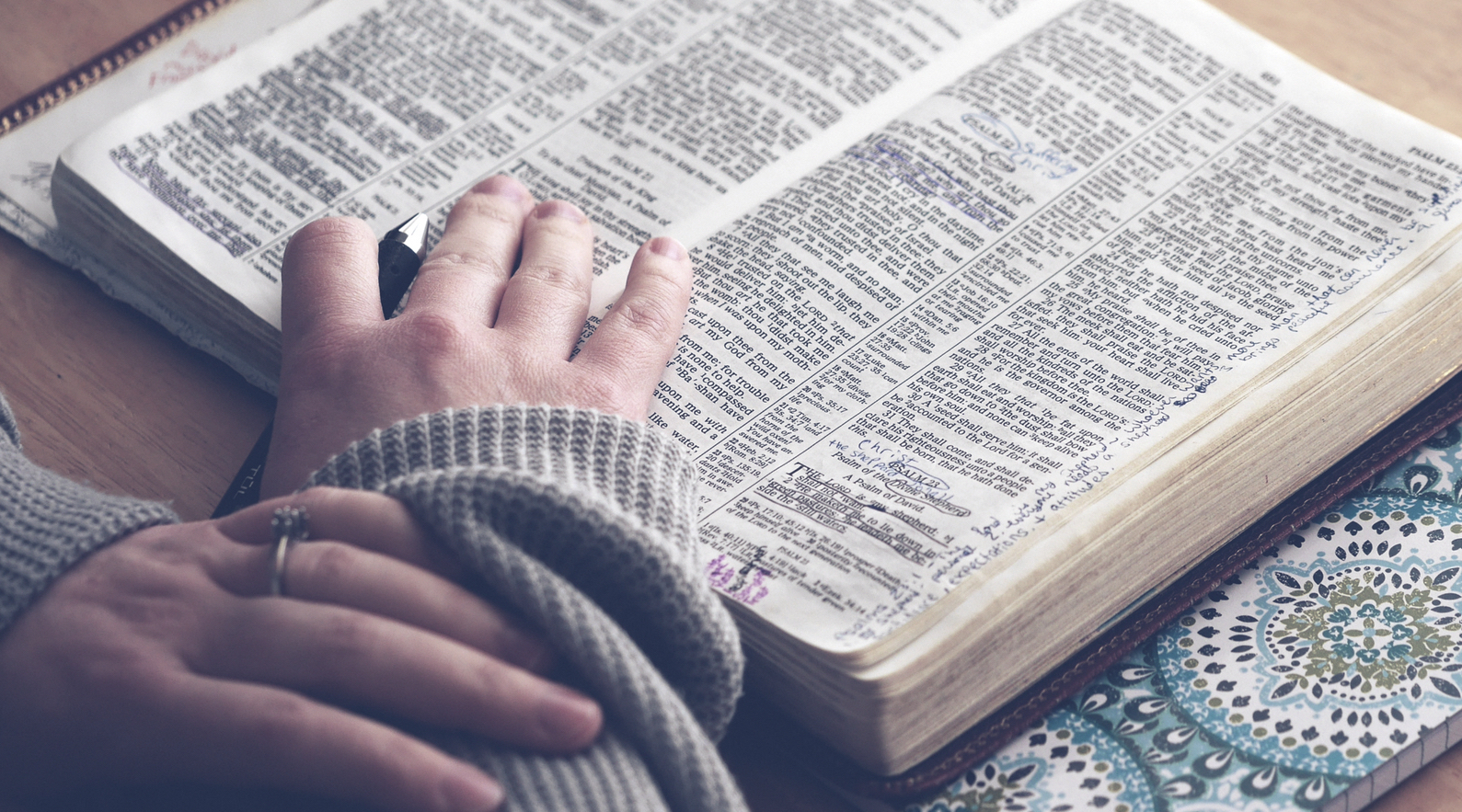 English Study:
The ladies will be studying Titus this Fall. Titus is a book that emphasizes the natural relationship between sound doctrine and sound living. We will learn the foundational truths of the Christian faith, truths that instruct, motivate and transform people within the home, the church and society.
During our time together, we will also learn a number of basic Bible Study methods.
Spanish Study:
If you're looking for a Spanish study option, we have one! There is a sweet group of ladies who study the book of Ephesians en Español at the same time as the Titus study. They will begin on September 4th!
Childcare is available. Registration is required.
Help us plan, by signing up below!
Women's Events - Fall 2018
It is an exciting time to be a part of our Women's Ministry. Lead by Tara Maher, the ladies will seek to joyfully follow Jesus and help others do the same! We strive to make our events just that, JOYFUL. Christ-centered. Welcoming. Loving.
Pumpkin Palooza
OCTOBER 6, 2018 FROM 10-12:00PM
Ladies! We want you to be excited about doing life with others here at Redeemer, having lots of fun along the way. This all-things-pumpkin brunch is the perfect opportunity to get to know other ladies here. Grab your mom, grab your daughter, grab your girlfriends, grab your lady neighbors and join us for an sweet time. DOOR PRIZES. There will be door prizes!
As much as we love Fall around here, we love our community even more so! You'll have an opportunity to bring canned goods to the event that will be donated to Katy Christian Ministries. KCM has a food bank that supports numerous families locally and is always in need of donations and supplies.
If you're unable to attend, but still want to donate non-perishables, you are welcome to drop off items at the Church Office anytime during normal business hours and they will be delivered to Katy Christian Ministries.
Coffee provided! Bring a pumpkin themed dish to share, and some canned goods to donate!